I present you with my second christmas design, and I promise, my last star - fusion 360 hates this.
I got myself 4 of those Bunnings Spiral Obelisk things that I'm going to throw some quantity of lighs on (probably about 100) and thought a star would look proper dinky-di on top... so I made one.
On my printer it's a bit of a stretch to print, but it still fits with heaps of room, just due to the line thickness I had to tell the printer it's bed was 305x305 (there's still 10 mm clearance)
As an experiment, these are all printed in black and covered with Rust-Oleum 2x flat black. Just to remove the gloss. Wanted to see if I could make them pop.
Wanted a star I could print for my Bunnings Spiral Obelisk, and I'm too lazy to split a string of 50 pixels into 30, or 25 so I spent 3 days (off and on) drawing and laying out the pixels in this - twice cos the first time I forgot that fusion 360 takes circles as diameter but polygons as...
www.thingiverse.com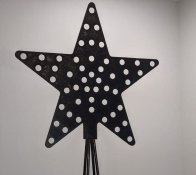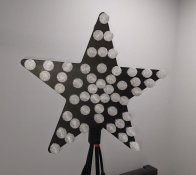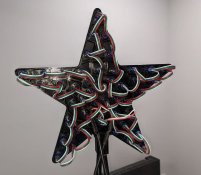 View: https://www.youtube.com/watch?v=Hu6Vo88BS1I