Joined

Oct 6, 2018
Messages

82
Hi guys James here, I bought my own house 2 years ago and for the past 2 years I have done a static Xmas light display.
Below is a photo of last years set up, but I have recently discovered xlights and ACL in December and have been playing with xlights ever since.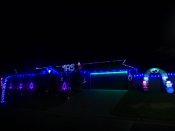 Here is a photo of my rough layout, I've set myself a budget of $2000 all up for 2000 pixels. I've made a few eBay orders from China for stuff like cable glands, stand offs, fm transmitter etc.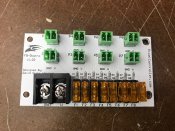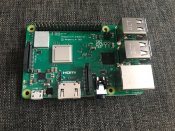 I've picked up a Raspberry Pi from Umart and a F8 distro board from Ben.
I'm currently in the process of getting details for my Ray Wu and Boscoyo/ExtremeLightingDisplays order.
I'll be using a F16V3 as my main controller for this build as my display is fairly central.
My aim is to have everything built by July and then I can sequence from then up until Halloween/Xmas.
I was going to do a custom Ray Wu order for all my pixels but decided to do everything myself as a learning curve and if something going wrong I can easily fix.
I'm located in Brisbane, hoping to get to the mini meet but depends on my work etc.
Will post updates along the way