Hello fellow friends of lights!
After months of planning and building my first light show, I made the first test of all components installed in the garden. Sadly the show doesn't run smoothly, is jerky and has lags
I use self-designed ESP8266 WLED based controllers for the props (with WS2812 LEDs). To reduce each controllers load, I thought it would be a great idea to use more controllers (e.g two arches with one controller).
Now I am looking for tips, how to improve the data performance on the system. I know that the wireless performance is not the best, but I thought that it would be possible to control that 2500 LEDs.
I tired to switch do DDP instead of E.1.31 but it only works for the first prop. The mega tree as second device is completely shifted after that, so I changed back. Maybe reducing the controller count would help? I could combine 5 arches to one (83 LEDs/arch => 415 LEDs/total) should be controllable with 25fps.
In my Xlights setup there some mistakes with the universe IDs and channel counts, but it should not be a problem if there are unused channels within one universe.
My little setup: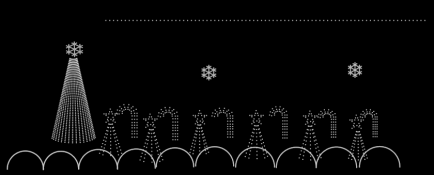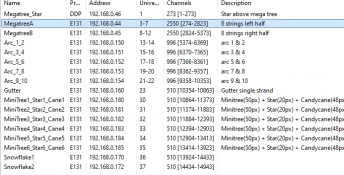 Thanks for every tip and greetings from Germany!
Bepa