We're down to the last 3 days that I'm offering my AAHmega60 dmx dimmer board on special for. If they're not ordered by the end of January they're back up to the full price. For the moment they are $AU200 including GST. For anyone O/S who doesn't have to pay Australia's goods and services tax then the price is $AU181.82.
Details of the pcb and a link to the user manual are at
http://auschristmaslighting.com/wiki/AAHmega60
I've also got cheap usb-dmx dongles. They use the FT232 chipset and work as open dmx dongles under lor, lsp,vixen etc.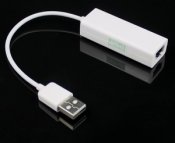 The dongles use the ESTA pinout and are $AU20 including gst or $AU18.18 for those unfortunate enough not to live in Aussie.
If you're wanting 1 or more then PM or email me contact details and I'll send an invoice.
Alan
Oops. I forgot to mention that on the 1st of Feb the price goes back up to $AU250