over the weekend I've done my first purchase of lights for 2012!
I found some meteor lights on ebay for 15.99 a set. I've ordered one set to check over, and if they come out suitable, I think I'll be ordering a bunch more.
this is the ebay photo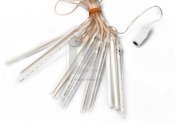 I've also got a 5m reel of dumb LED strip, with IR controller on the way. Again, similar thinking, test it out, and if it meets standards, I'll probably get some more. they are 3528 SMD led strip, 60 LEDs/m. at $18.75 a set, seems pretty reasonable, and not much lost if they suck.
I'm thinking of cutting a set or 2 of these up and running them down the uprights of our deck at our house.
ebay photo of reel: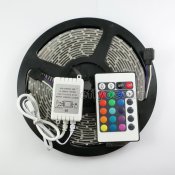 I just wish we had a house with road facing yard. We just moved house, and the suburb we are in has everything backward, with the front of our house facing a nature strip that runs down the "back yard"
We are hoping to get enough foot traffic down the path to get some spectators