Joined

Nov 24, 2021
Messages

5
I need to take some further photos but when I first started, I wanted to design a tunnel with 4 x arches approx 500mm apart forming a tunnel for people to walk through.
After looking at a tonne of different arch ideas, and the availability of materials vs cost for a first off trial, I went with building the framework with 25mm electrical conduit bent into arches.
I am far from an expert and if you look close enough the arches don't match - they were heated and bent around an old carriage wheel so are far from all the same.
It's quite rigid (hot glued) and held up for last Christmas in quite bad storms and weather.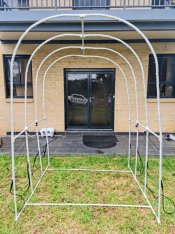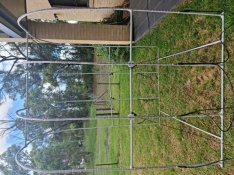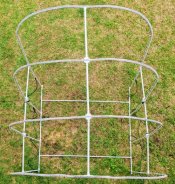 Also designed a 3d xLights model to be able to test effects on it properly in xLights.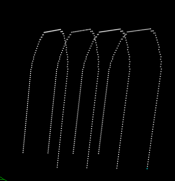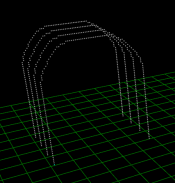 Feel free to ask any questions.
Here's some videos of how it turned out:
-
View: https://youtu.be/zbDSHuOmMnk
-
https://youtube.com/shorts/Hemq4J9xwWI?feature=share
-
https://youtube.com/shorts/0FYr1LH89E4?feature=share
-
https://youtube.com/shorts/nm3cLXqqQ7s?feature=share