Hi,
I've just mocked up my first christmas lights design in x-lights and attached it to this post.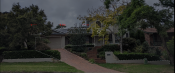 I'd really appreciate any advice on the layout - things that are more complicated, things that are less complicated, any ideas on how to make the display better? Also let me know if more info if needed to asses, like measurements or approaches.
I'm looking to understand what I need to buy, so I guess working backwards from that looking at things like:
- how to structure the layout of the display
- where i'd position the power
- how i'd mount the lights
- how much gap between the lights
- where would I need power injection
- any other important things?
I've also done a bit of research into how to set it all up but would really appreciate advice. I'm thinking 12V lights with a Pixel F16V3 controller and maxwell power injection with lights connected together using X-connectors - but I guess that's all up for feedback.
Thanks for helping out a noob