Hi, all -
I'm brand new to this and I've already found these forums really helpful, and I'm hoping that someone might be willing to review my plans before I start ordering parts.
I've got (what I think are) pretty modest plans for Year 1.
Right now, I've got my basic layout mocked up in XLights (and I've had a lot of fun playing with sequences!)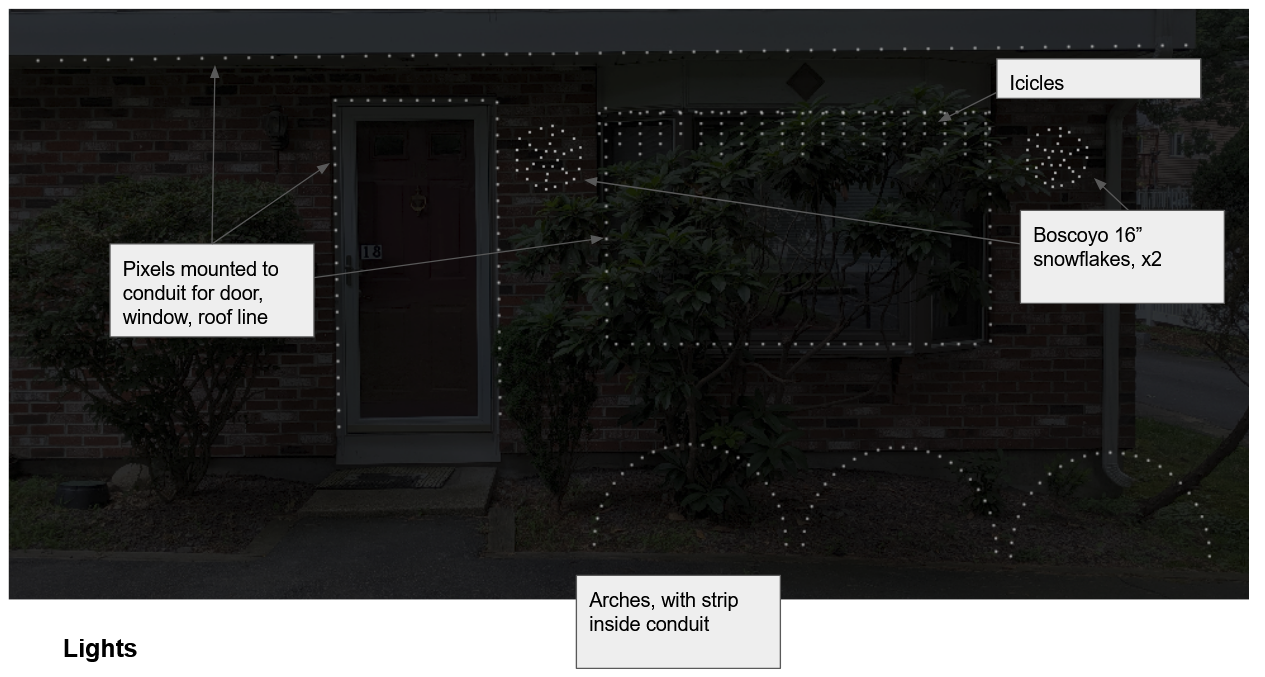 I'm intending to order a Raspberry Pi and an F4V3 Falcon Pixel Controller (
https://www.pixelcontroller.com/store/index.php?id_product=51&controller=product
)
Super roughly, the wiring layout looks like this, where each color is mapped to an output. (Note, I live in a 2-story townhouse, so this is roughly the 1st story only, just to keep it manageable. Maybe I'll extend to the 2nd story next year. However, there's no outdoor power on the front of the building, hence why I'm running wires through a window...)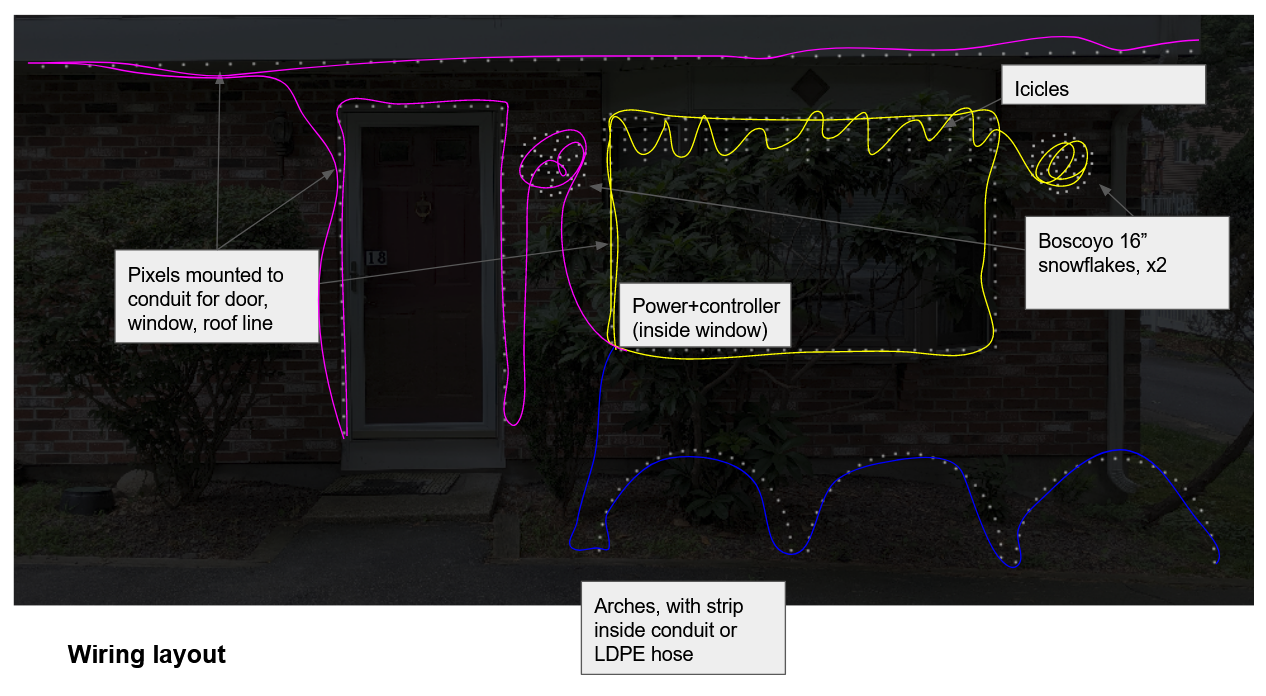 Right now, my biggest question is lights. I've got two alternative plans, depending on whether I go with 5V or 12V. It seems like this is the most often asked question in this forum, so given everything I've learned so far, my biggest criteria was to try to keep it simple and have everything at the same voltage this year - but I'm open to adjusting that if it makes sense.
5V setup
12V setup
Once I settle on lights, I'll spec out power supplies. I'm thinking the 350W MeanWell power supplies that many of you listed seem reasonable, just need to figure out if I need 1 or 2.
Does this all seem reasonable? Thank you so much in advance!!