Dedicated elf
Administrator
Generous elf
Joined

Jun 20, 2009
Messages

1,606
Location
Well my RGB strings arrived today.
These are a classic string with all LED's being controlled together.
They require a 5v DC power by default and came as 50 RGB LED strings.
Two 50 count strings straight out of the box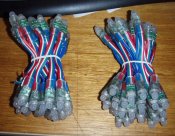 The spacing between modules is 75mm or 3 inches, giving a 50 count string a overall length of 3.75M or 12 feet.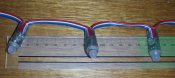 Each Module is about 12mm wide and a 8mm RGB 4pin LED is used.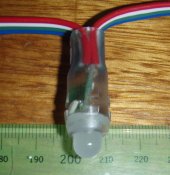 looking at the wire end shows that whilst the outer silicon(plastic) module is closely molded to the wires they is no sealing between the two 4 wire groups, a quick injection of silicon sealant should work well, yet to test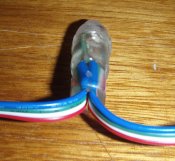 ............ continued post 2