Dedicated elf
Administrator
Joined

Jun 20, 2009
Messages

1,386
Location
Just making up an arch and the Pixel strip need to be trimmed down to just under 4M, decided to make them 125 pixels long, 375 channels per arch
Here's how i soldered some wires and sealed the cut end.
Cut End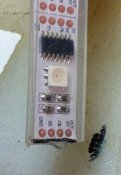 Just push the tube back a little and hold in place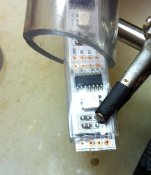 At this point i soldered on wires only to Gnd-SD-CK.... the wire is only there to grab onto rather than for use.
Next pulled tube back down over joint and injected silicon inside tube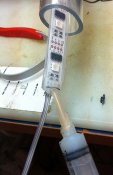 Next slip some clear heatshrink over the joint and add some more silicon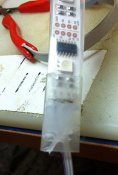 Next heat-shrink shrunk using hot air gun. expect a little silicon to squeeze out, i always see this as a good thing and then just clean up with a tissue to remove the excess.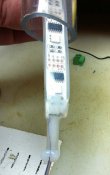 Cheers
Phil