Joined

Dec 19, 2020
Messages

34
I've managed to make some good progress over the last fortnight with my setup and have all my windows installed and powered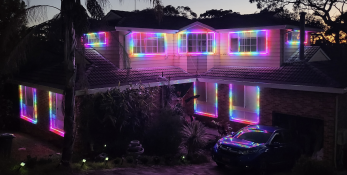 I'm taking a couple of days off to recharge before I get stuck into the next push.
One of the first things on my agenda is to figure out why the top left window is flickering and wanted to see if anyone had some suggestions as to what the potential problem might be to give me a head start when I start trying too figure it out.
For reference, that window is running 5v pixels and is powered from it's own dedicated channel. It is made up of two strings and I am injecting power into the second string. None of the other windows are flickering.
Thanks