Thanks to
@AAH
's quick turn around (ordered yesterday, arrived this morning!), i now have connectors!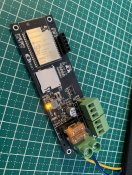 Running the device on 20volts input for a number of hours to validate that the dc buck convertor's operating tempreture. Looks good.
The 3.3v ldo is the only hot device on the board, not hot to touch, and well within tollerance.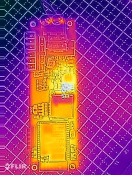 Time for some solid testing with the unifi branch now.