Joined

Jan 16, 2018
Messages

276
As most are probably aware there is 2.0 version of FPP available
There is heaps of great info about FPP on the Falcon Christmas Forum
http://falconchristmas.com/forum/index.php
Anyway I thought I might do a quick post and about a things I noticed as a new FPP user.
I am using a Raspberry Pi 3 Model B+
Dan Kulp has provided great installations instructions here
http://falconchristmas.com/forum/index.php/topic,9372.msg86821.html#msg86821
I followed these instructions and FPP loaded very quickly on the Rasp Pi and I was able to access FPP by simply typing fpp into my browser.
I then set my Network settings as required.
So all was looking good.
I wanted to try and use the Rasp pi / FPP set up without having to use a USB memory stick to save the fsq & audio files on (as per the previous FPP versions) as I had read that it was possible to now store these on the micro sd card.
So I had a look in the FPP settings to view the storage device (Status Control/FPP settings).
I noticed the External Storage Device had the SD card listed but only 0.7GB free.
I was using a 16GB micro sd card.
So a quick look on the falcon Christmas page Dan provided the following info on how to make use of the full sd card storage.
Go to
FPP/Status Control/FPP Settings
Then select Advanced Settings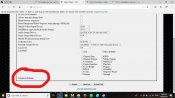 Then use "Grow Filesystem" follow prompts and you are good to go and you will have the remaining size of your SD card to store your files on.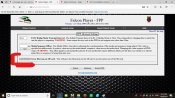 I was then able to upload my fsq & audio files in to FPP and have them saved directly on the SD card (No need for a USB memory stick).
So a big thanks to Dan and others for this update to FPP.