Joined

Jan 19, 2012
Messages

1,109
Location
2014 PROJECT, Spiral North Poles
Dave Pitts and I are making 20 each of the Coroplast Pixel Spiral North Pole display elements that Ben (HelenaGuy) created. The method of making them is described here
http://doityourselfchristmas.com/forums/showthread.php?32747-How-to-make-a-Pixel-Spiral-North-Pole
Here is a video of them in action:
https://vimeo.com/94304351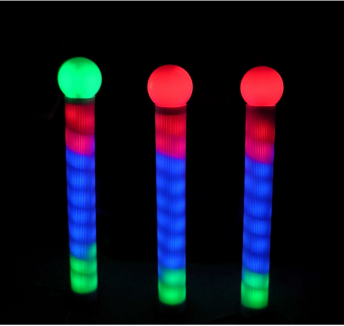 Ben made 7, dpitts and myself will make 40. First we need to cutout 440 4" disks from plywood and drill a 1 1/2" hole in each.
it takes 11 disks per pole
440 4" disks
440 1 1/2" holes added into each disk
cut 9 of the 11 disks in half and then glue to a 36" long 1" PVC pipe
Each pole uses 48 pixels from the 150 pixel ws2811 12v flex strip. you get 3 poles per 5m strip. So we need 14 ws2811 flex strips, each cut into thirds.
I dont like plywood to be bare in my display elements so i am dipping them in KillZ primer.
Now you get the title, doughnuts for our light display.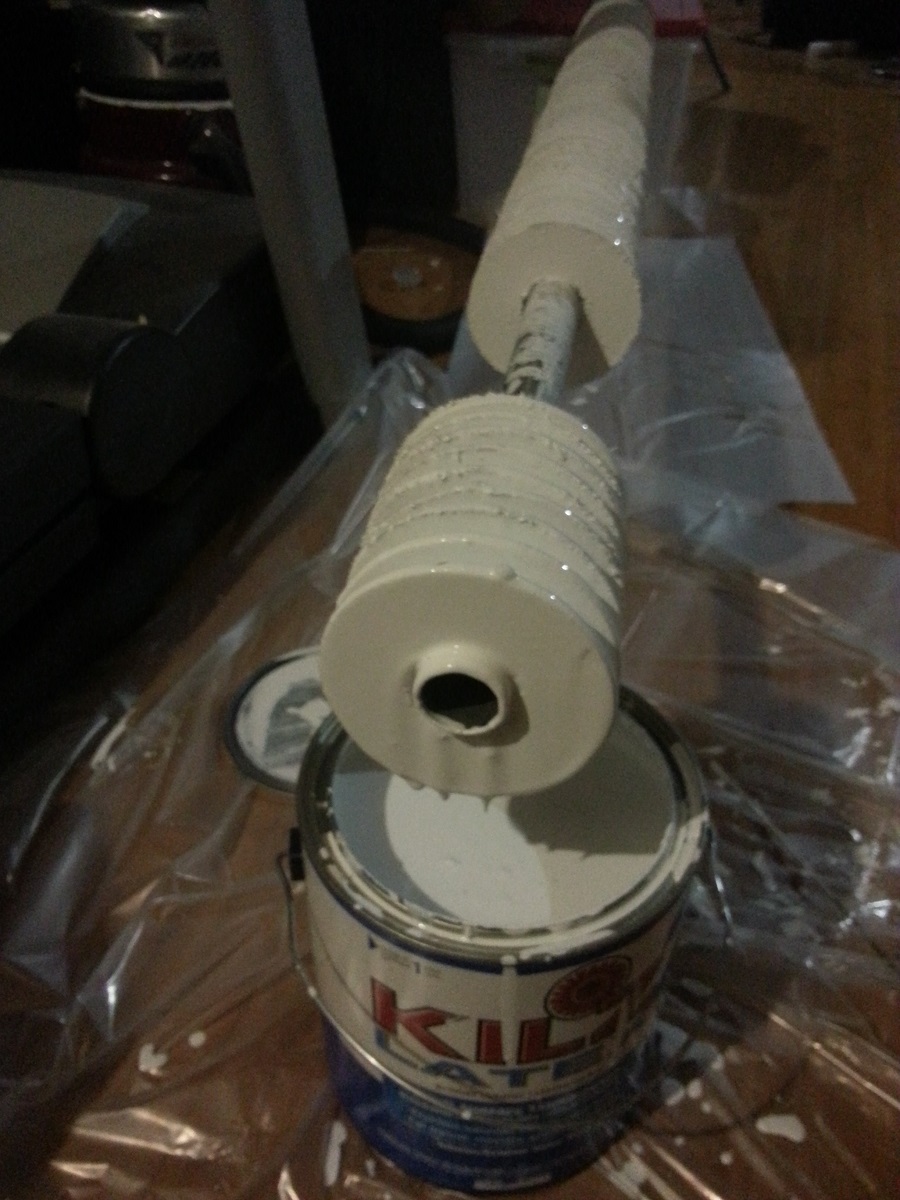 2013 PROJECT, Yard Borders
Last year I made 200' of yard borders using the method that dave pitts designed and richm refined.
You can see the borders in this video
https://vimeo.com/83551946
Instructions how to build yard borders are located here
http://falconchristmas.com/forum/index.php/topic,67.0.html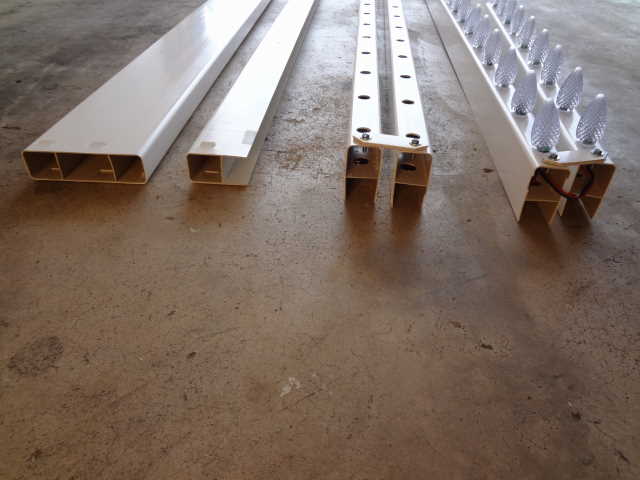 2012 PROJECT, 9' Nutcrackers
3 years ago my big project was two 9' tall Nutcrackers made from Home depot supplies.
Instructions for those are here:
http://www.meighan.net/build_your_own_nutcrackers/index.html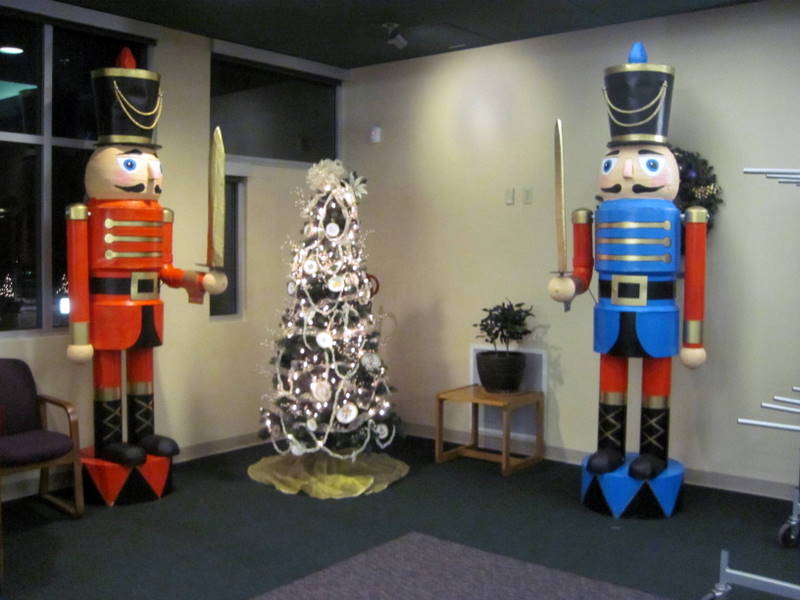 When I get time, i am also working Papgayo, Single Strand, Custom Models, Bugs for xLights/Nutcracker
thanks
Sean