Joined

Oct 5, 2010
Messages

537
Location
So here is progress on our pixel arches. We have 9 arches to be mounted on our front fence. Decided to get these laser cut from 3mm aluminium. Tuppet picked them up from our laser cutter today. You can see the shape is half an ellipse.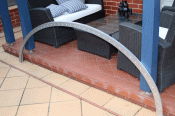 Closer look at the 12mm laser cut holes. We gave them a sample to double check before they cut too many holes.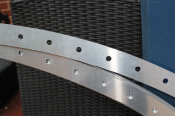 And this is with the pixels mounted. They are some new Stellascapes 48 bit RGB pixels in panel mount square format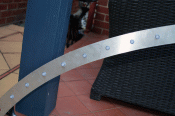 You can see from behind how the pixels plug in.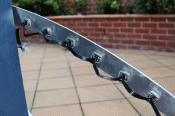 Likely the electronics will be also a new Stellascapes product but we are relying on the Andrew just in time delivery method so who knows.... 8)
On Sunday one of our friends, Richard, is coming over to help us mount these on our fence.