Dedicated elf
Administrator
Joined

Jun 20, 2009
Messages

1,606
Location
This is the way I do it for all wire connections but most importantly for Power cables.
First step is to cut the two ends you want to join with an offset between the two wires, remembering that the longest on one will be the shortest on the other.
Then you can strip a little of the plastic off to reveal the copper cable as the photo below shows.
If you new to this offset the ends by say 25mm (1") and as you get better it can be less.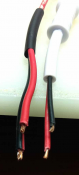 Next step is to tin the wires, ensuring that you leave plenty of solder on the ends, this means you can just heat them up when you go to join the wires.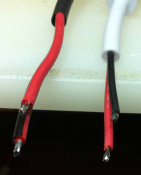 Now here's the join completed, you can see how it is naturally protected from shorting out.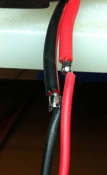 Last step is to slide a piece of heat shrink tubing over the join, inject a little bit of silicon and then shrink, this will give a 100% watertight joint.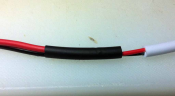 Heat gun was outside so this is not shrunk yet.
Cheers
Phil