My name is Graham & I love flashing lights!
Generous elf
Joined

Dec 27, 2011
Messages

1,519
Location
Hoping the P10 gurus can assist with some issues. I have 4x P10 panels used as a scrolling sign (4 wide by 1 high)
Up until 2 days ago they were working as they should as they have been setup via BBB/FPP and I have been able to sequence them in xLights. Yet as of 2 days ago, all 4 panels show the same image/data, instead of all acting as one element.
Here is a video showing them working as they should and this evening with the repeated data and now flickering:
View: https://youtu.be/XGdAOMpxBkE
Here is a pic of current setup in FPP just turning on 1 channel: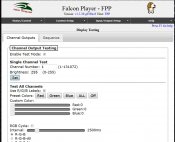 And the FPP panel configuration: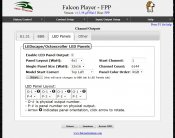 And the result: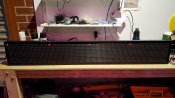 The difference to the good test and current is that I have physically mounted the panels using 3d printed brackets to the wooden frame, and am using Ray Wu connector tails for Power Injection (and have tested voltage at end of these to be just over 5v so no voltage drop)
Help me ACL - you're my only hope!
Cheers, Graham