Use coupon code ENDCOVID in the checkout cart for a 19% discount on top of any other bulk discounts on pixel mounting strip and fuses and power distribution/fuse boards until 1-July-2020. All applicable items will be available for backorder if not in stock.
Stuff that is applicable is
-50m rolls of pixel mounting strip
-my full range of ATO fuses
-my full range of mini fuses
-Power8. 8 way 60A power distribution with inbuilt null buffer
-Hexfuse2. 6 way 3x30A in to 6x15A out fuse board with mini fuseholders and fuse fail leds
-Hexfuse . Same as Hexfuse2 but with ATO rather than mini fuseholders
-Hexfuse kit. Kit of components to build your own hexfuse. Pcb, leds, resistors, fuseholders etc
-Psdist1. Direct mount fuse boards for brick style power supplies
-Psdist2. 12V server power supply fuse board.
-Psdist3. 12V server power supply breakout board
-Psdist6. Direct mount fuse boards for brick style power supplies that have alternate pin configuration to what Psdist1 uses. In general it's "thin" power supplies
-P10fuse. A fuse board designed to mount across the back of P10 and similar panels to provide local fusing with spade fork compatible connectors.
My updated catalogue will be available for download shortly. It has things like the Psdist range of boards, the 4 hole glands, the box with glands fitted and lots more stuff in it.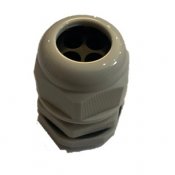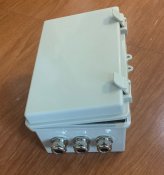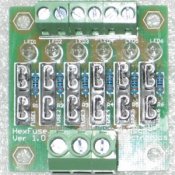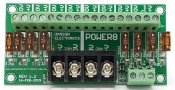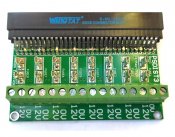 http://www.hansonelectronics.com.au