I just thought that I would show how I bang together a controller enclosure. I have almost universally used cheap and nasty $3 to $5 boxes. To prevent water ingress into boxes I bag them in 20kg dog food bags. In all the years of putting up lights (2004-2013) I've never had a drop of water get into a box so the method has proved successful. In almost all of the cases I have the enclosures mounted on a pole and that slips over length of 1/2" rod driven into the lawn. You can see some of the older boxes and mounting arrangements at
https://auschristmaslighting.com/threads/my-2011-blinky-lights.1617/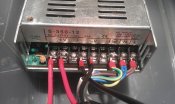 All the connections to the power supply I use bootlace ferrules and I always insert the ferrule on the side of the clamp so that the screw has a tendency to pull in the ferrules as it contacts the screw.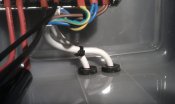 The mains cable is the only time I use cable glands and I use them for their clamping feature rather than their sealing ability. I also cable tie the 2 wires together.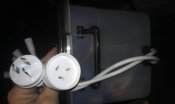 I also always have a loop in and loop out of the mains cable so that I can daisy chain from 1 controller to the next with the mains power.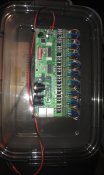 I changed to mounting the boards on the lid of boxes in 2013 as it made it easier to fit off the board and provides easier access than when the board is mounted on the back of the box. Since 2012 I now fit Ray Wu plugs to all the boards as it's quicker for fitting up and pulling down the display. All the cables have a cable tie around them to prevent the wires being pulled out. When I use 2 wire rather than 4 wire connectors I common the 3 +ve connections from the connectors to the +ve on the board with a bootlace ferrule. The rest of the time I tend to use the soldered wires as standard on the Ray Wu connectors.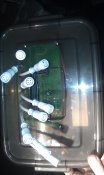 The connectors enter through fairly tightly fitted holes which are positioned such that if the wire did get wet the wire actually is fitted off "uphill" from the hole. The holes for 4 wire connectors works out at about 6mm.